Services at Roberts Printing
We offer a wide range of quality services at Roberts Printing. As a turnkey provider we provide printing, finishing, mailing and online solutions all under one roof making it easy for our customers to keep their projects on task. Roberts Printing has achieved the level of G7 Master Facility Colorspace Qualification which means you can be assured that we will have reliable, consistent color from proof-to-press on all your projects. This is the highest level of G7 compliance and the most stringent.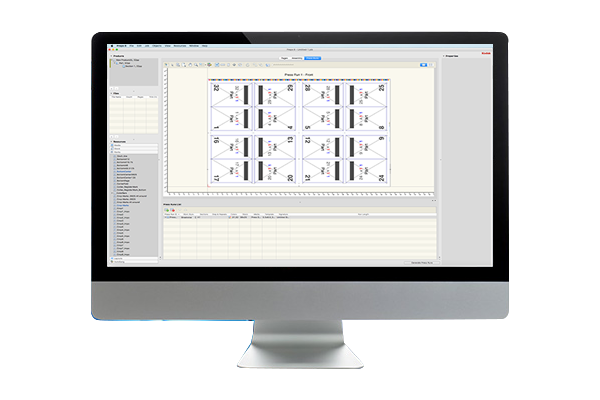 Kodak Insite Workflow:
Secure login and upload
History and audit trail
Content sharing and collaboration
Task-based approval workflow
Simple web-based content proofing platform
Prepress:
Mac & PC Platforms
Pre-flight Technical Review
Job Archiving
Epson SureColor P6000w/GMG ColorProof
Canon imagePROGRAF iPF8300S Digital Blue-line
Kodak Magnus 800 Quantum Thermal Platesetter
Offset Presses:
Heidelberg Speedmaster CD74 29″ 6-color
Aqueous coating tower and perfecting capabilities up to 30pt stock
Heidelberg Speedmaster CD102 40″ 5-color
Aqueous coating tower and perfecting capabilities up to 30pt stock
Heidelberg PM46 18″ 2-color
Mx12 Ink Dispensing System for PMS Spot Colors
Digital Presses:
HP Indigo 7900 5-colorMax Image Area: 12.4375″ x 18.25″
Heidelberg Versafire Digital PressMax Image Area: 12.7″ x 27.2″
Digital Envelope Press:
iJetColor Digital Envelope Press
1600 x 1600 dpi @ 6 ips
Material max size: 9.5″ x 12″. Material min size: 3″ x 4.125″.
Prints up to 8.5″ x 12″ with full bleed.
Wide Format:
EFI Pro 24f LED Wide Format Flatbed Printer
4-color plus white, 1200 x 1200 dpi. Max print area: 100″ x 52″. Max media thickness: 2″.
Colex Sharpcut Digital Cutting System
A powerful and extremely versatile cutting system for wide format print production. Max area: 64″ x 124″.
Coating:
Varnish (Flood or Spot, Dull & Gloss)
Aqueous (Flood or Spot, Soft Touch, Dull & Gloss)
Flood UV (Max size: 26″ wide)
Bindery:
Heidelberg ST270 6-Pocket Collator, Stitcher, 3 Knife Trimmer
w/Cover Feeder.
Max size: 18″ x 12″, Min size: 5″ x 3.5″
Cutters (3): Polar 45″
Stahl Folder
Continuous feed. Max size: 26″ x 40″. Min size: 5″ x 7″.
Stahl Folder
Continuous feed. Max size: 28″ x 40″. Min size: 6″ x 7″.
Inline knife folding unit for refolds.
Shrink Wrap
Heidelberg Diecutter
Max sheet size: 21″ x 28″. Min sheet size: 8.5″ x 11″. (3/8″ gripper)
Max diecut image: 20″ x 27″
Moll Marathon Pocket Folder/Gluer
Max size: 30″ x 30″. Min size: 5″ x 5″.
Max caliper/weight: 28pt. Min caliper/weight: 70lb.
Kirk-Rudy Pick-n-Place
Pieces to be placed max size: 7.75″ w x 5″ h. Min size: 2.75″ w x 1″ h.
Pieces placed on max size: 17″ w x 13″ h. Min size: 3″ w x 5″ h.
Min thickness: .007″ card stock.
Polar Jogger
Challenge 3-Hole Drill
Plastic Coil Binding (Max spine: 14″)
Wire O Binding (Max spine: 14″)
Additional Capabilities:
Single Color to Six Color
Short Run Digital Printing
Variable Data Printing
Online Solutions (online ordering websites fully branded)
Mailing Services
Fulfillment Services
Stochastic Printing
Custom & Standard Die Cutting/Gluing/Folding
Certified Magnecote Printer
Specialized printing up to 30 point (.030″) Board Stock
G7 Master Facility Colorspace Qualification