About Roberts Printing
---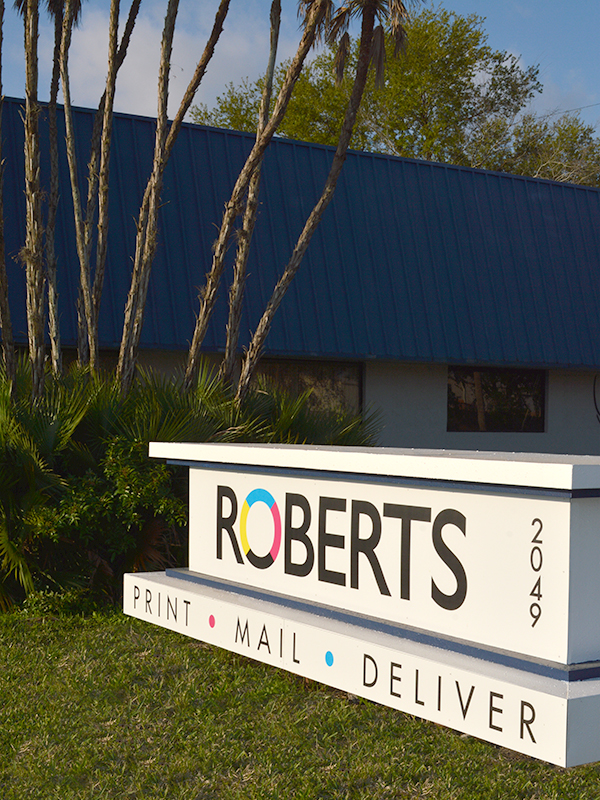 In 1968, Earl Roberts and Wayne Nightingale founded Roberts Printing with a single press in a small Dunedin storefront. In just two short years, the company had built a loyal clientele and a reputation for customer service and commitment to quality. So in 1970, when Nightingale became the sole proprietor, he kept the original name of the company. This reflected his high esteem for his former partner, and his commitment to leading the business in the footsteps the pair had created.
In 1985, Roberts Printing moved to its current location, a 30,000 square foot facility located in central Clearwater. It is continually updated to include state-of-the-art equipment and offer the latest services.
In 2005, Roberts launched mailing services which includes database manipulation, presort discounts, tabbing and inserting, giving clients a true one-stop shop in the print and mail industry.
Roberts Printing continues its commitment to cutting edge technology today. By evolving its systems, updating its offerings, and always putting customers first, Roberts Printing looks forward to many more decades of successful business.
Our Philosophy
Since 1968, Roberts Printing has been engaged in the manufacturing of printed materials and related services. Our management is committed to providing our customers with outstanding service and dependability, giving careful attention to details and effective quality control. We will achieve these goals with the finest equipment, quality employees, a pleasant work environment, and the utmost in work ethics.