CLIENT TESTIMONIALS
Nancy Trant
"Roberts has successfully provided a solution for our sample book fulfillment process, freeing up time for our people and eliminating the need for us to hire another employee."
Lisa Cathey
"Their print on demand system has allowed us to streamline orders company-wide and the customer service you receive from Roberts is unparalleled."
Frances Allen
"Roberts pulled out all the stops to get 1,239,000 thank you cards printed, packaged and shipped to over 600 restaurants wtihin 24 hours when COVID-19 issues were causing disruptions to our beef supply. They demonstrated true partnership when we needed them the most!"
Lisa Juliano
"Roberts Printing has been providing first-class, quality printing services for the Naples Children & Education Foundation, founders of the Naples Winter Wine Festival for the last three years. There is no job that is too complex or outside of the box for Roberts to handle. We are proud to have partnered with Roberts on many award-winning materials over the past few years and look forward to seeing what new and innovative work we create in the future."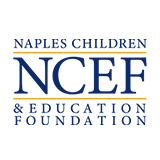 CHECK US OUT ON INSTAGRAM